Source: Takungpao
Translated by: kingkongit27 @
http://asianuniverse.net/forums
Raymond Lam Will Concentrate mainly on his Music
Raymond Lam, Linda Chung, Bernice Liu and Edwin Siu were arranged to become "TVB Olympic Stars". During the event they sang the Olympic theme song (光輝的印記). All four of the stars had fan's supporting them at the event, but it seemed that Linda had less fans than the others. Linda states perhaps its due to not having time to see her fan's lately, but she rather her fan's use their time on study and doing their own personal things.
The four stars will be attending upcoming events that promote the Olympics. Raymond Lam and Linda Chung have recently had many rumours while filming series "Heart of Greed 2". The reporter teased Raymond by saying that he now has alot of opportunties to see Linda . Raymond replies "Yes, I will become sick of seeing her". He also states that when the series has finished filming, he will concentrate mainly on his music and will not film a series for awhile. Asked Raymond Whether he would sing a duet with Linda because she is going to become a singer? He replies by saying probably not. The theme song and sub song are sung by himself alone.
Denies Dating with Charmaine Sheh
When we asked about reports stating that Raymond and Charmaine Sheh were wearing matching couple watches, Raymond immediately said "Please don't misunderstand and accuse Charmaine for things not true. Watches are similar in every range and every brand." Charmaine was reported earlier about spending money on Ron Ng. (Asked Raymond who actually is dating Charmaine?) He says he doesn't know. (Would it be Ron Ng and Charmaine dating?) in order to avoid the question, Raymond replied by saying Ron and him were dating.
The reporters asked Linda what she thought about the reports stating Charmaine and Raymond wearing matching couple watches. Linda smiles and says "Really, Then I will be very happy for them". (Will you ask Raymond about it?) "I will not ask him because it's none of my business."
Bernice expressed that it was the first time she was arranged to become an "TVB Olympic Star". She states that her brother who is teaching in Beijing, has tickets to see the Olympics. She hopes to arrange a holiday period so that she can go to Beijing and watch the Olympics.
Edwin Siu who has just come back to TVB, is going to be heavily promoted. He states that he is very honoured and happy. He hopes to see the Olympic events live.
Video - TVB-E
Now for the picture from today's event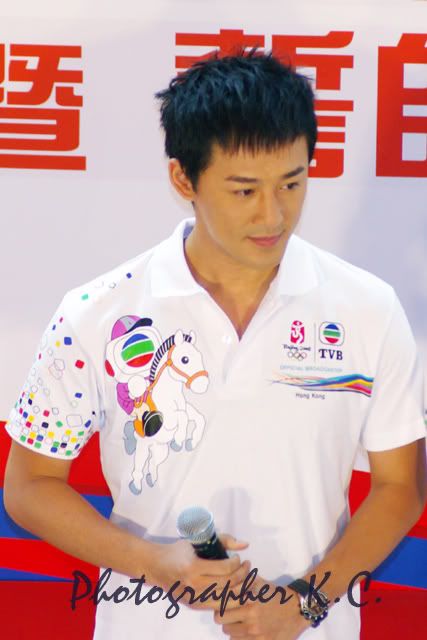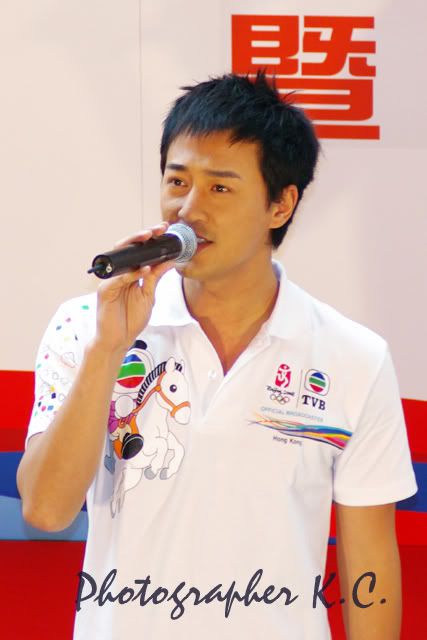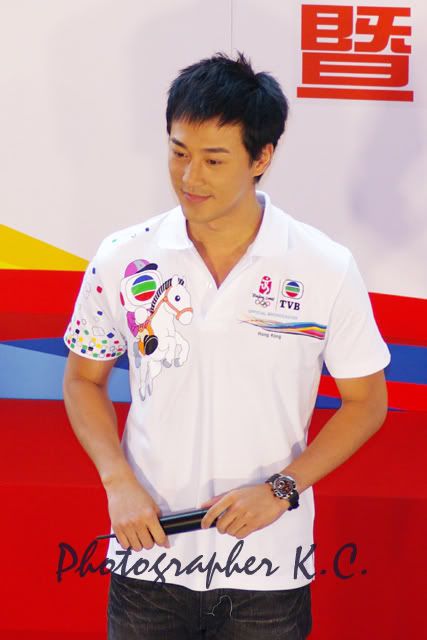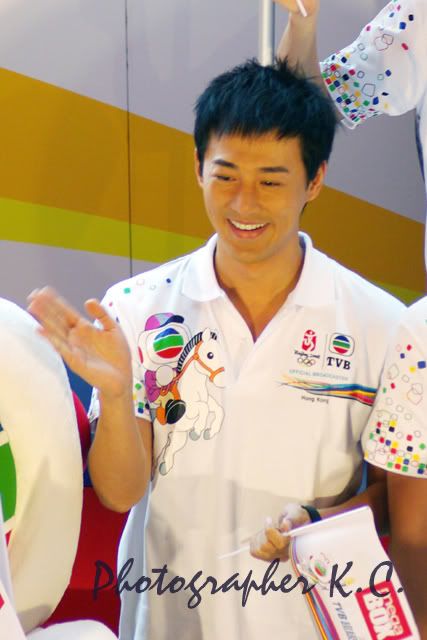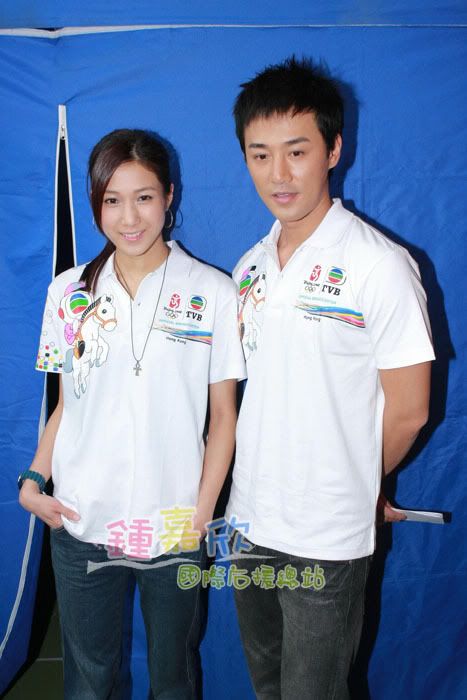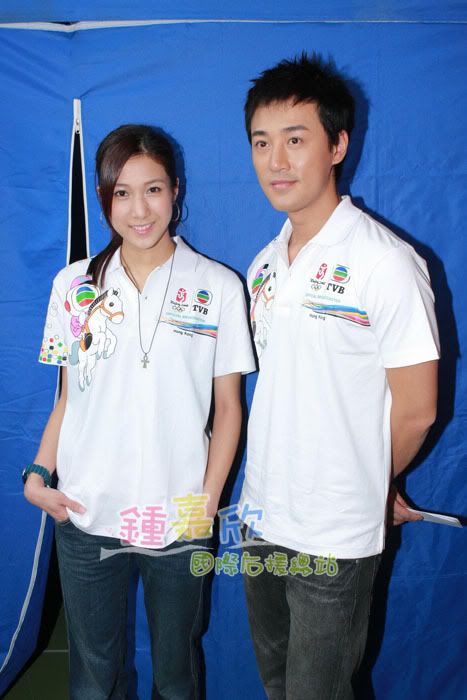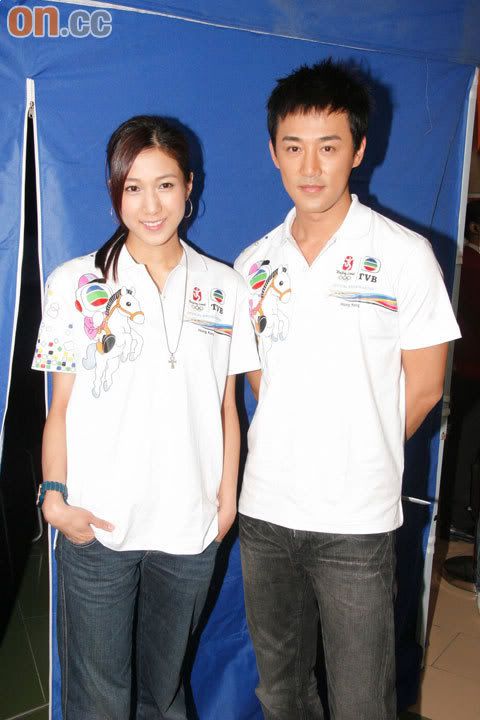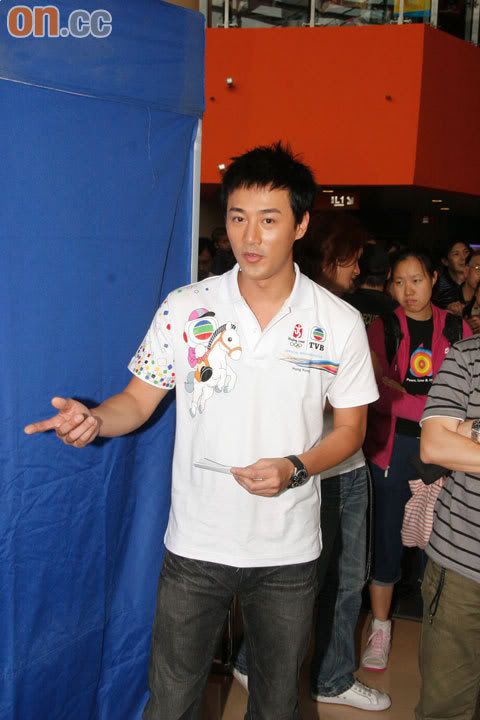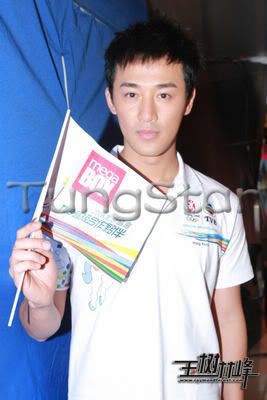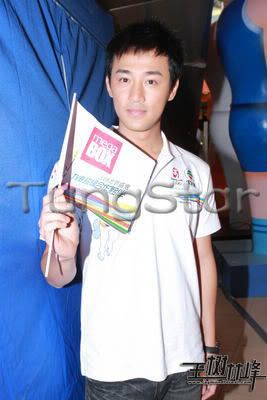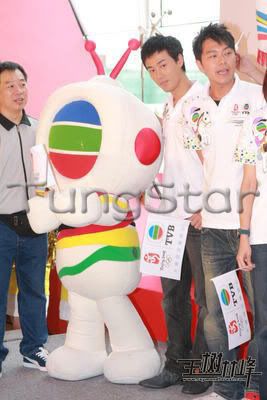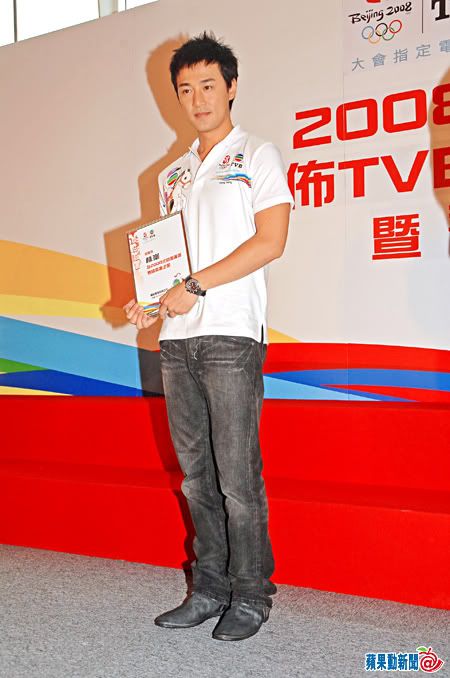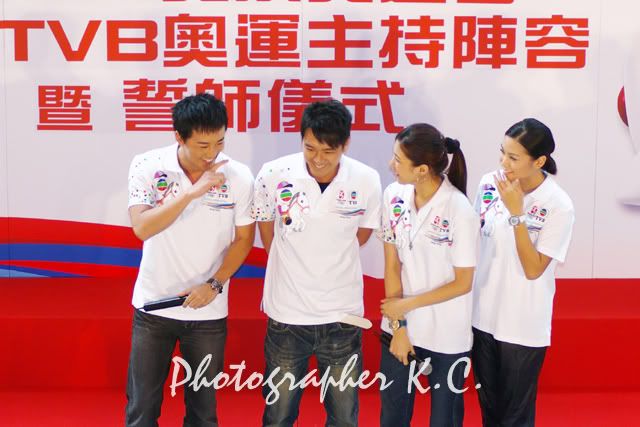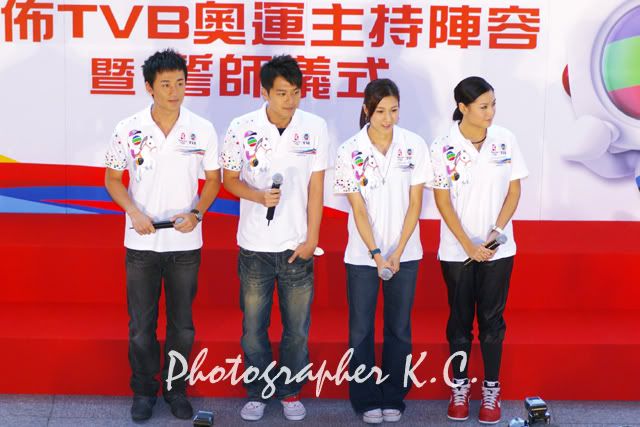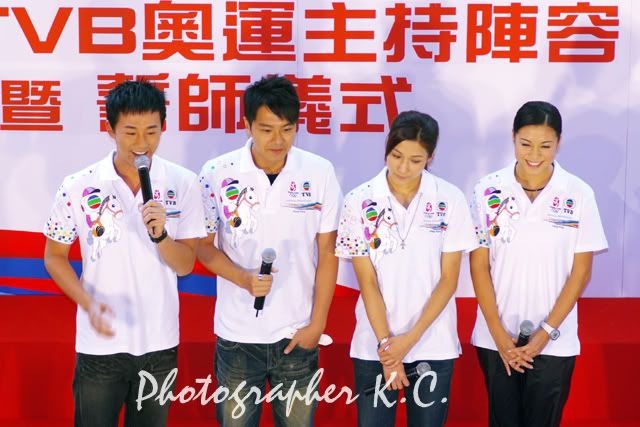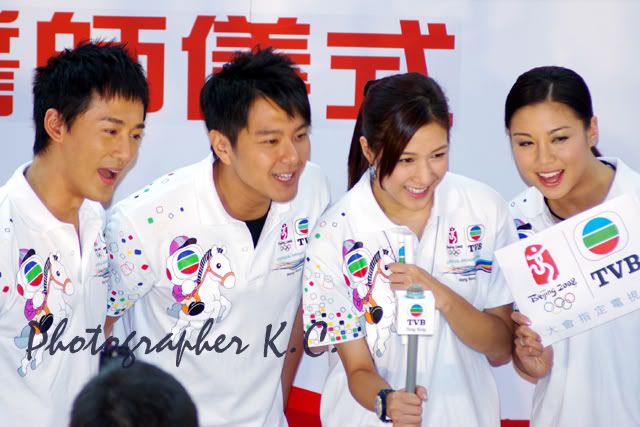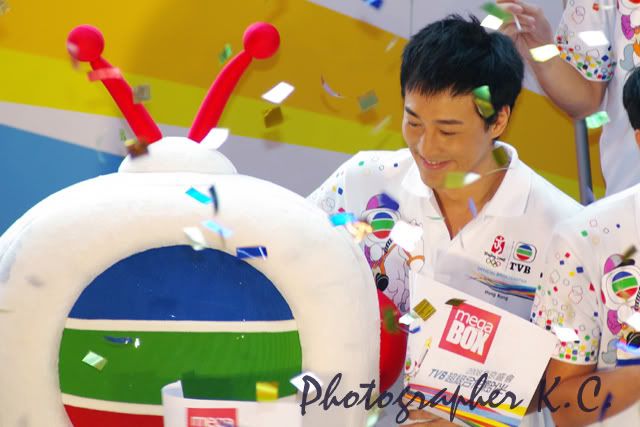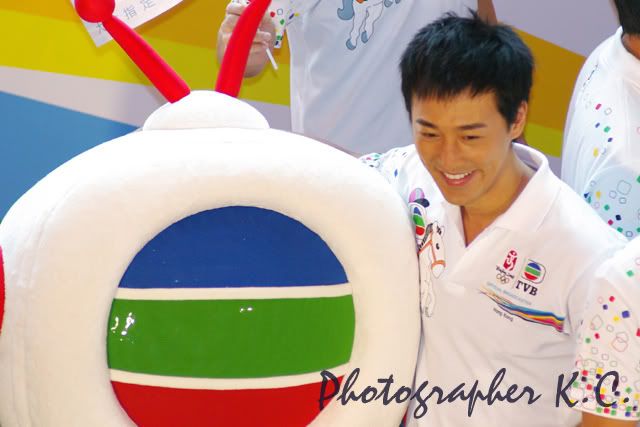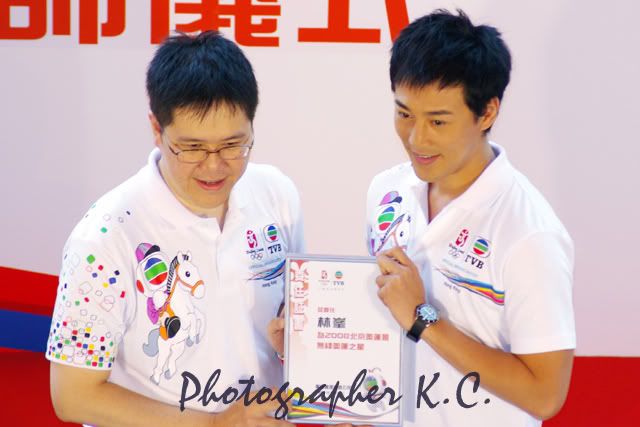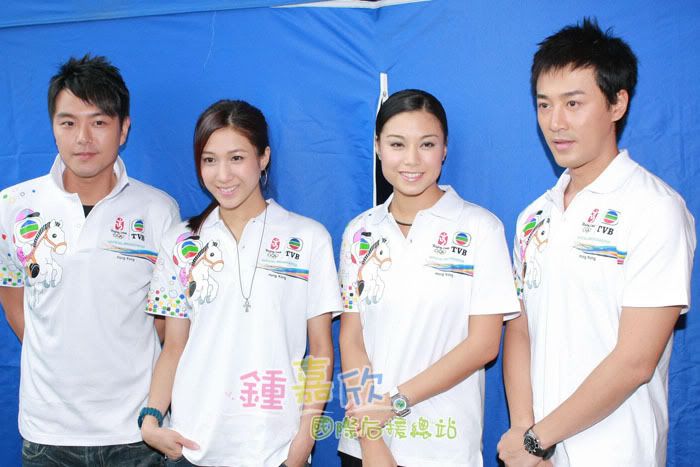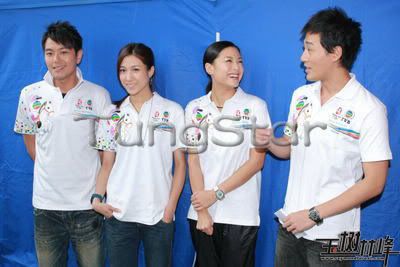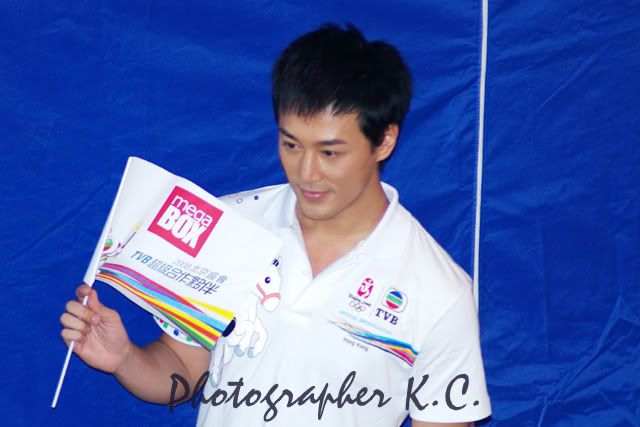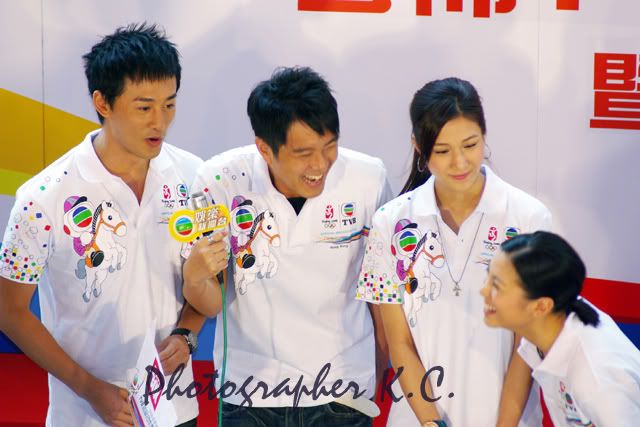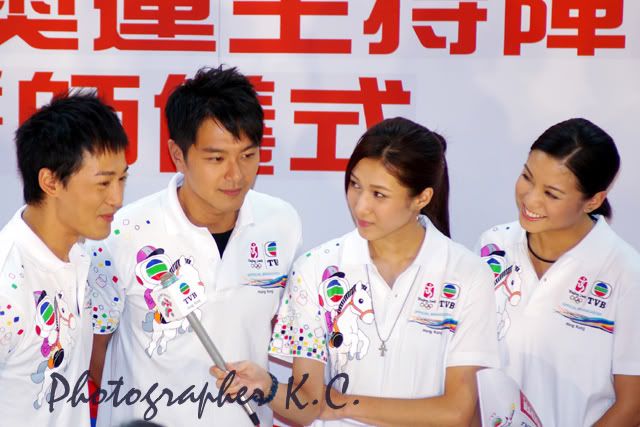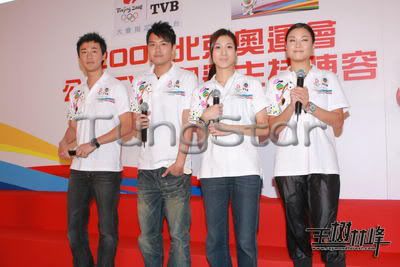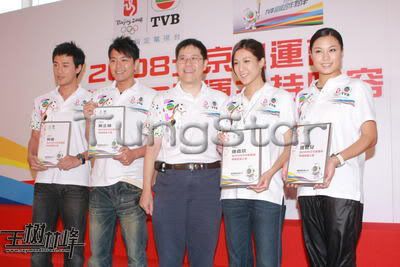 Credits: Raymond forest, TungStar, KAKAKA & KC , LindaClub, Apple Daily, On.CC
Signing Off: Sakura_Drop