TVB launched the Moonlight Resonance website already

The TVB official website is here : http://tvcity.tvb.com/drama/moonlightresonance/


The Poster: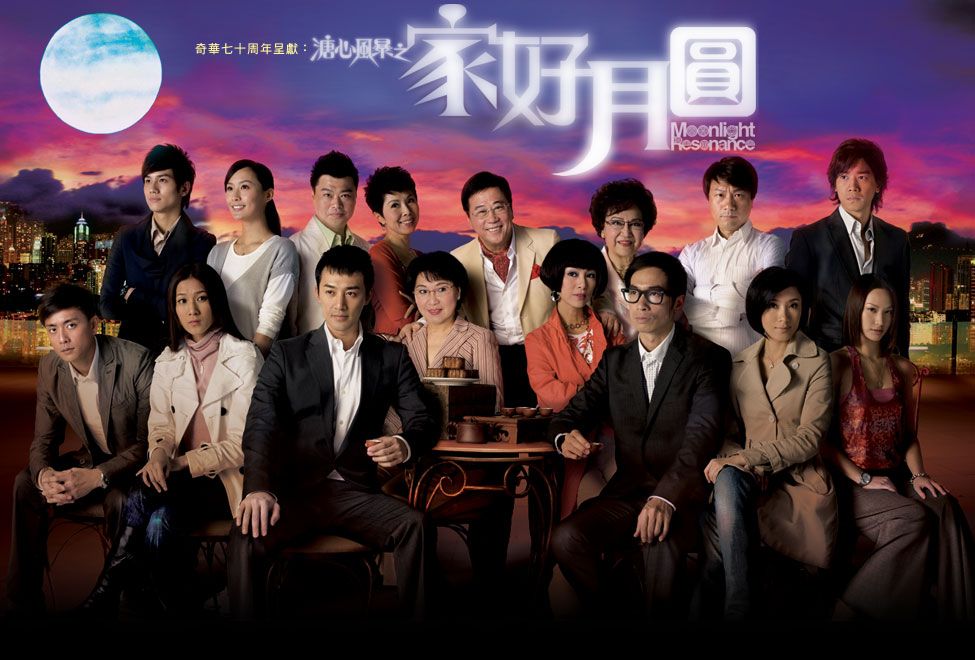 Character Map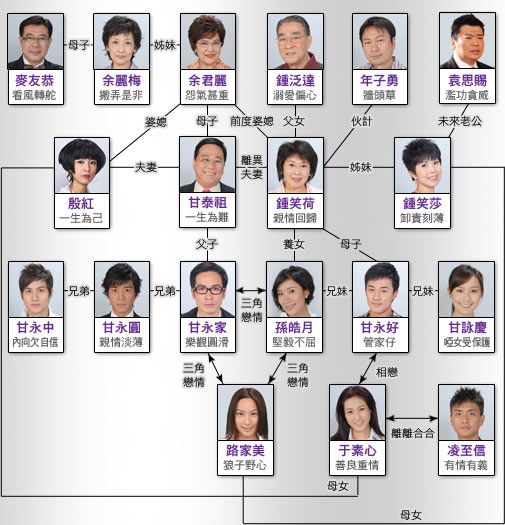 I'm happy they put Tavia in the middle lol and that fungyi are next to each other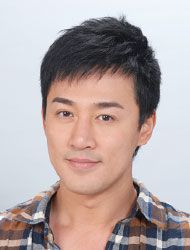 Name:Gam Wing Ho (甘永好)
Age: Around 26 years old
The second son of 祖 (Ha Yu) & 荷 (Lee Sze Kei). Responsible since young, he took good care of his siblings whenever his mother is not around. Both 荷 & 好 have the same aim - to reunite the Gam family.
好 actually scored good grades in school, however due to his parents divorcing, and in addition, 荷 met with an accident while delivering cakes, 好 realised he's the only man in the house and he has the responsibility to share & reduce the family's burden. He reluctantly finished his secondary school studies and then put all his efforts on the cake shop. He always starts work at dawn and never complaints of hardships. Even when other people made fun of him, in his eyes, reducing 荷's burden and taking good care of his siblings is his responsibility.
秋 (Linda Chung) & 好 had been inseparable since young, even before 祖 & 紅 (Michelle Yim) had an affair. When 祖 decided to divorce 荷, the relationship between 秋&好 became complicated, so 祖 broke them apart and disallowed them to see each other again. 紅 sent 秋 aboard to study for a year. Fate brought them back together as 秋&好 bumped into each other after 秋 returned. 秋 has become a doctor on internship and is still as lovely as before. 好 reminisce the sweet memories when they were young.
Since then, 紅&荷 clashes with each other repeatedly, causing chaos after chaos between the two families and this only tighten the relationship of 秋&好. Just when both of them are falling in love, 信 (Bosco Wong) comes into their relationship. 秋&信 work in the same hospital and gradually have feelings for each other. 好 knows that he's not a match for 信 and believes that only 信 can give 秋 happiness, he backs out of the love triangle...
*Additional Information on this character:
- He is the second eldest child of Ha Yu and Lee Si Kei
- Will be in a love triangle with Linda and Bosco
- Raymond's character cares very much about his family. He says his role is heavy, so he has a lot of stress. He's going to go to a pastry shop to learn how to make cakes.

*Did You Know?
- Raymond will have more screentime than Moses and Bosco in here.
- The parents love and trust Raymond more than Moses
- Linda and Raymond will be together at the end?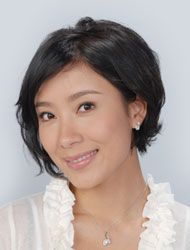 Name: Suen Hou Yuet
Age: Around 24 years old
Character:
Appears tough, but is actually fairly fragile at heart, is strong outside and soft inside. Although Ho is not Yuet's biological mother, foster mother is to be honoured more than biological mother, therefore Yuet has always been very grateful of Ho's care. But it's difficult for Yuet to avoid having low self-esteem as a non-Gam. Therefore, Yuet whole-heartedly hope for a romance that can bring her happiness and together with her boyfriend build a place that belongs to the two of them.
Background and Storyline:
Jo's and Ho's foster daughter, Ho has always treated Yuet as her biological daughter. Ka, Ho, and the others also treat her as biological sister with no distinction. They have thought of Yuet as one of their family members since the beginning.
However, Yuet is not Ho's biological daughter after all. Although she is grateful to Ho and others for their love, Yuet has always hoped to find her other half and build a place that belong to the two of them, one family that really belongs to her. Therefore, Yuet started to date when she was in high school, causing her marks to deteriorate greatly. Later, because of Sa's hurtful words that Yuet has taken up a quota. Years ago, if Ho hadn't chosen to take care of Yuet, the judge would have let Ho take care of another of her biological son. Yuet took this to the heart. And this shakes the family bond that have been built up all these years by Yuet with Ho and others.
Later, Yuet moved out of Ho's house, and hid from all the fact that she was preparing to move in with her boyfriend. Yuet was sacked from her job due to some matter, her boyfriend also broke up with her at this time. Yuet thinks she has no more face to face Ho and the others, didn't know what to do, roaming in the streets mindlessly. After Ho and the others found out about it, they didn't blame Yuet on her selfish thinking, the whole family fear that Yuet can't think through things and commit suicide. All went to find Yuet, Yuet was touched. Her bond with the family goes stronger than before.
another translation of the same thing
The adopted daughter of 祖 (Ha Yu) & 荷 (Lee Sze Kei). 荷 had always viewed 月 as her own daughter, even 家 (Moses Chan), 好 (Raymond Lam) & the rest of the family viewed her as their own sister. 月 was grateful for the love 荷 & family gave to her, but she had always craved for a wonderful relationship and to build a family of her own, as she had no blood relation with 荷 & family after all. Because of this, she started dating during secondary school, causing bad grades in her studies.
To make things worst, 莎's (Susanna Kwan) critical words caused 月's kinship with the family to be greatly shaken. 莎 said it's all because of 月, 荷 had to take care of her (adopted daughter) and this caused the judge not to give custody of another son to 荷. (as male is always viewed more importantly to a girl in the past)
月 moved out and lived with her boyfriend behind the family's back. She hit rock bottom when she was fired from her work and her boyfriend dumped her. 月 did not know how to face the family again and wandered on the streets. When 荷 knew about what happened, she did not blame 月's selfish ways and was even afraid she might commit suicide. The whole family went out to the streets and searched for her.
月 was so moved by her family, her kinship with the 荷 and the rest became even tighter than before.
Credits:Akazukin , Felli & ЅмЭхίϊ @ asianfanatics.net for the wonderful translations and information
_________________________________________________
Two new Magazine scans of Raymond ...... Just nonsense news again made up by reports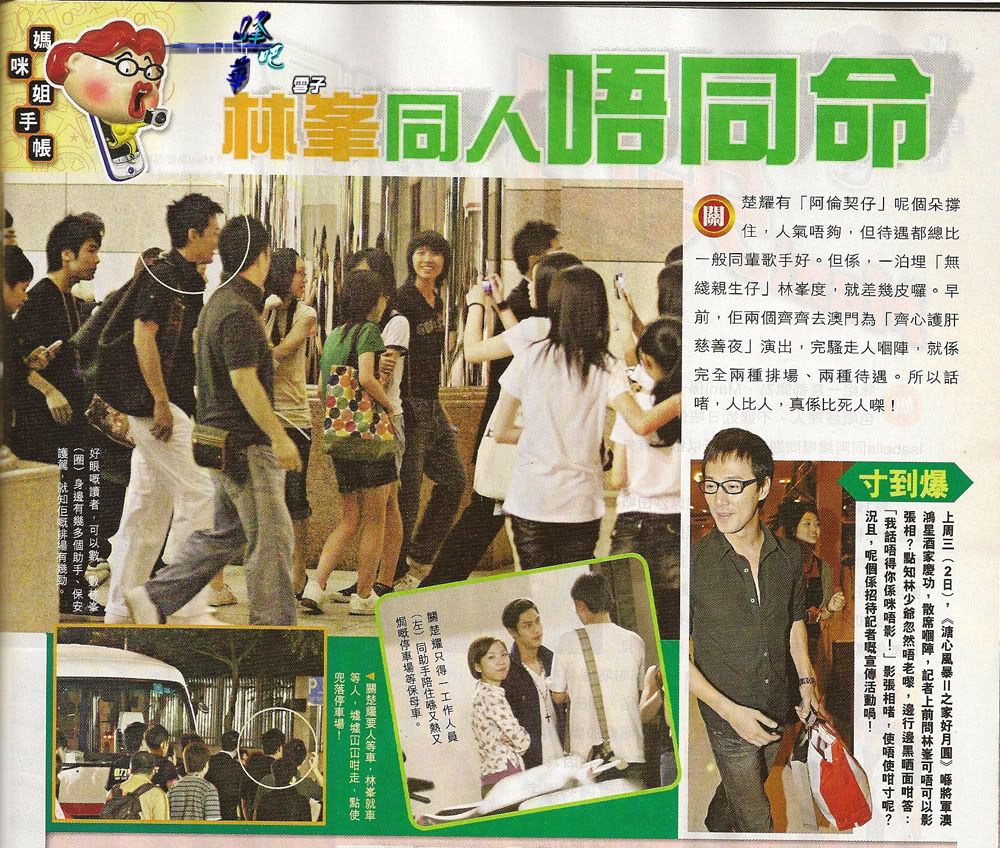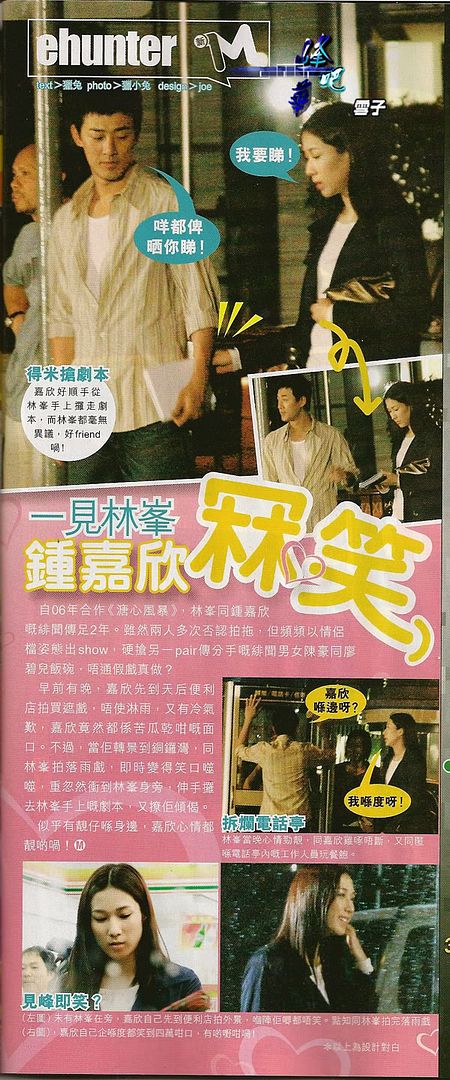 _____________________________________
There fungyi in their black specs ... i don't see Tavia wearing glasses often i think this is the first time i've seen her wear these pair of glasses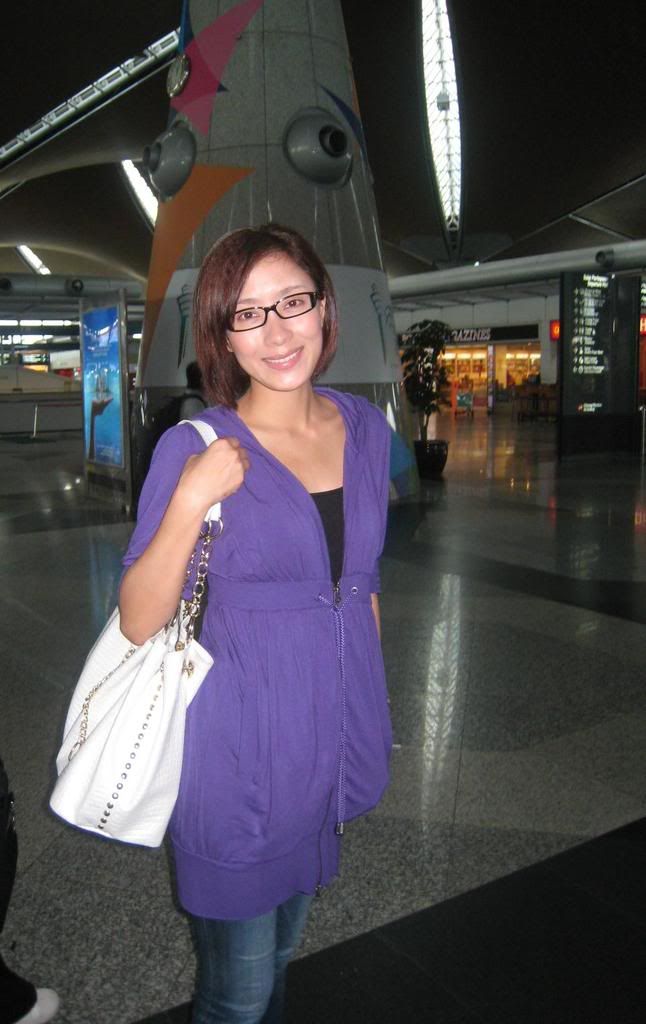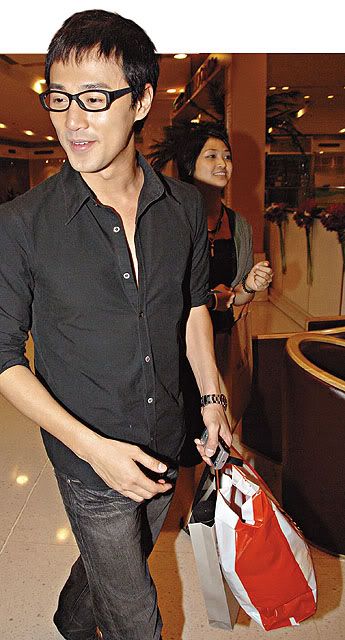 The picture of Tavia was taken by fans at the airport when she left Malaysia
-sakura_drop