Edit 2:Just add the news to this post
some news came out about HOG 2 today
These pictrue are s ocute the cast LSk's side fo the family Tavia, Raymond, Fala and Also wayne lai were filming at the bakery yesterday
they were all trying to get the Baby's attention making him laugh hehehe
anyone wants the Chinese news it can be found here: http://tieba.baidu.com/f?kz=378963009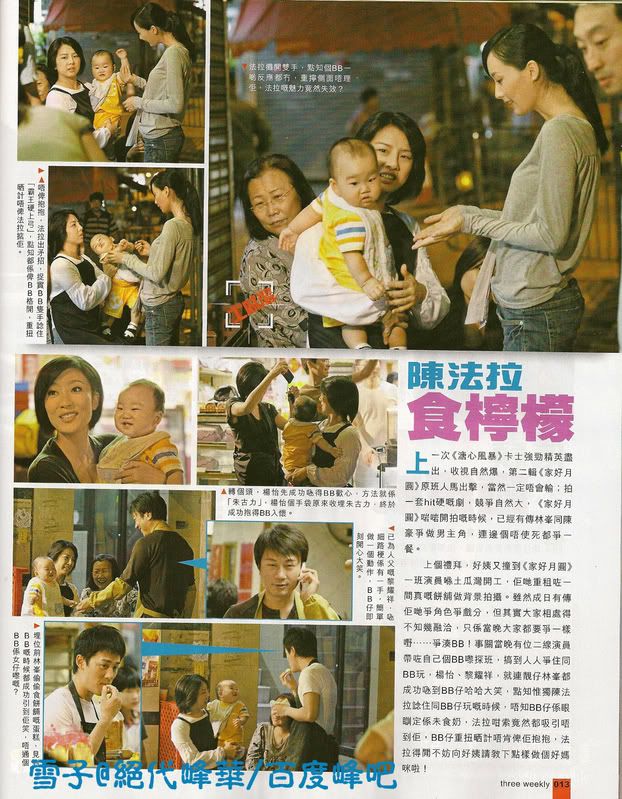 Chen Fala was rejected

Heart of Greed had a strong cast and hence ratings soar. The sequel, heart of greed 2 have the same strong cast so it might not lose out to the first season. The competition for a big production is intense. When Heart of greed 2 was first filmed, there were already rumours that Raymond was snatching with Moses for the male lead. Last week, Ho Auntie (is it LSK?) and a group of cast were filming in Di Gua Wan and using a pastry shop as filming. Although there were rumours of snatching screentime and leads, everybody got along pretty well. but that night, everybody have to fight for ... Baby. That night, two artists bought their babies along with them and everybody were snatching to play with baby. Tavia, Wayne and even raymond succeeded in making Baby laugh. Only Fala didnt manage to. She has to ask Hao Auntie for tips to be a good mother.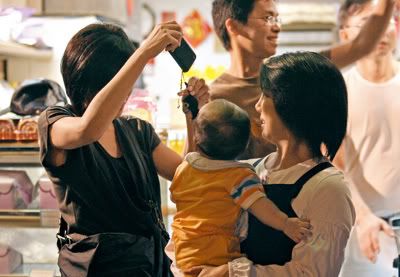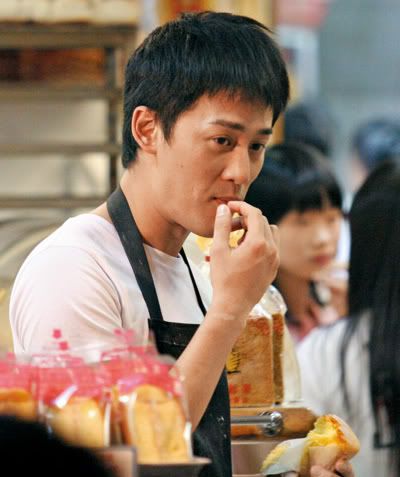 Credits:FF + Pauline + Raymond's baidu bar

There hasn't been much news on Raymond or Tavia lately
but there are picture today these come from 琪琪'S Yahoo Blog
Raymond , Bosco & Linda were filming a scene at LukFook Jewelery shop
I'm only posting Raymond's Pictures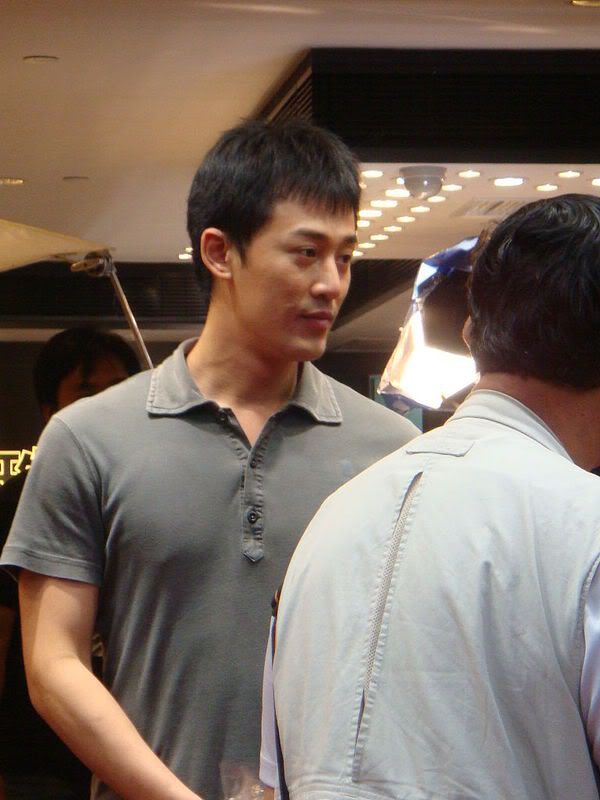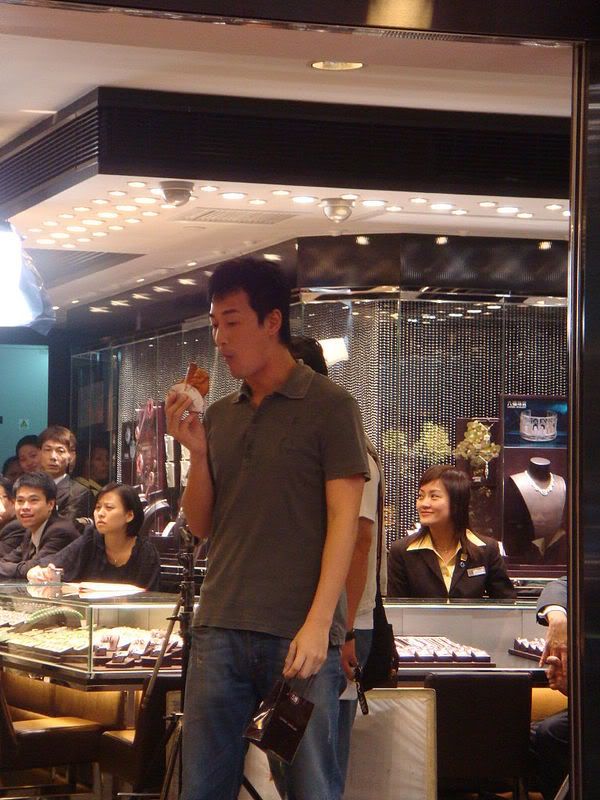 Signing Off: Sakura_Drop
Traslation by Irrationally_adept
Edit:
To help raise fund for the recent event of the Earthquake in SiChuan ..... TVB will be be organizing a Disaster relief fund-raising event on Saturday 17th May from 8:30-10:30 HK time ....... all filming and programs would be stopped on that day .... TVB is trying to get as many of its artist involved as possible so it is expected that most TVB artist will be at the event to help raise-funds for victims of the disaster.

It is really sad that something has happened.But please if there is a red cross or any donation please in your area that is able to raise fund for SiChuan earthquake even a small contribution of a dollar from you all will be able to help the victims of the earthquake.